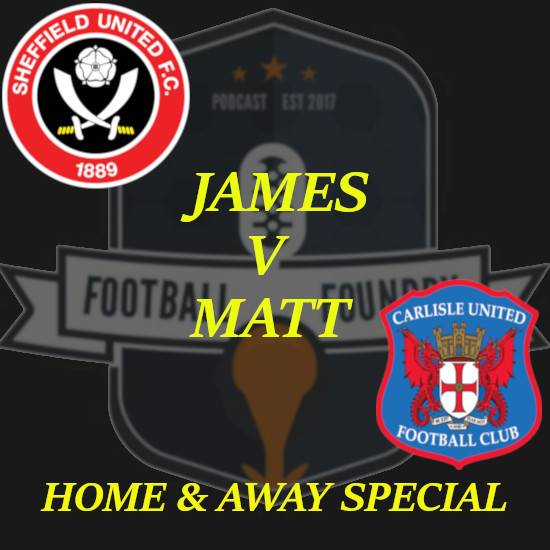 The time has come to see who actually knows their stuff between James & Matt.
Since the start of this podcast we've been putting guests under the pressure of answering all kinds of questions to fight for their place on the leaderboard.
Can either James or Matt beat the top score of 21 set by our returning guest host Dean Proud? 
If you like the show, do get in touch and let us know!
Any comments, reviews and feedback are greatly appreciated
Get In Touch!
@Footiefoundry | The Football Foundry | Thefootballfoundry.com
Huge thanks!
Ruffneckscarves.com | @theBGNfm | GoldenGoalPress.com