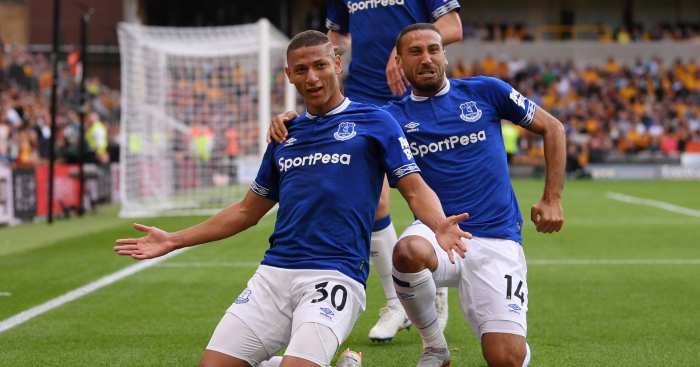 Could Richarlison bring Everton success under Marco Silva? 
How did Arsenal look under their new manager? 
Are Liverpool ready to challange City for the title? 
Anddddd why does David Moyes not like Zaha? 
Find out all this and more in this weeks episode and listen to James lose total control when Matt brings up an old school story about David Moyes and Wilfred Zaha, classic! 
If you feel like there's a topic you'd like us to speak about or even a game you want us to feature in an upcoming episode, then why not get in touch and let us know! 
Twitter: @footiefoundry
Facebook: The Football Foundry
TheFootballFoundry.com
Whilst you're on the social interwebs, you may as well go and check out our partners, The Beautiful Game Network on Twitter @theBGNfm
A big thanks to our Sponsor, Ruffneck Scarves.
Check out their website Ruffneckscarves.com